Apple and cinnamon cupcakes topped with lashings of toffee frosting drizzled with caramel, it's pretty safe to say you'll only need to eat one of these!
I wanted to create a seasonal bake that would be perfect for autumnal gatherings, cake stalls or a gift to cheer someone up. There's always an occasion for cake, even it's just to celebrate getting through the day.
Adding fruit to cake gives it an extra dimension of natural flavour and a bit of texture with it. If you're having them as a dessert they're delicious with some Greek yogurt.
Find the recipe over on Parentdish
I'm going to enter these tasty bakes into Emily's blog event Recipe of The Week over on A Mummy Too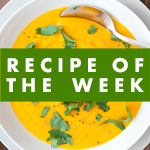 I'm also going to deliver a batch to Treat Petite hosted by Kat at The Baking Explorer and Cakeyboi with this month's theme being Trick or Treat, I thought these cakes are definitely an autumnal treat!
And finally I'll call in at Bake of the Week with Casa Costello