I've dreamt up THE best cake for a spot of Mother's Day baking, yes folks, I give you a lemon drizzle cake soaked with GIN! It might well have earned the label "Mother's Ruin", but these days gin's more like "Mother's Rescue Remedy" – so why not add it to a cake, for your mum?!
The loaf cake itself is a super simple standard sponge flavoured with the zest of a lemon. Then as soon as it's out of the oven you're poking holes in the top of the golden bake and spooning over the drizzle. THE GIN DRIZZLE. Once it dries it forms the most fabulous zesty crust with that unmistakable kick of gin. It's unbelievably delicious.
I've added Rosemary to this recipe for two reasons. The first is that it's my mum's name so feels apt for a Mother's Day cake, and secondly it goes perfectly with lemon and gin – I often stick a sprig of Rosemary in my G&T.
The Rosemary plant on my patio has burst into flower at the moment. It's covered in the tiniest most delicate  purple flowers, so I had to include some sprigs in my photos. I've used dried Rosemary in the drizzle though as it's finer in texture – you don't really want to be chewing on those tough needles. It really would ruin the whole experience, not to mention getting wedged in your front teeth.
What gin to use?
Use whatever's you're favourite – let's face it there are SO many amazing gins to choose from these days! You only need 50ml so you could even buy a miniature bottle for the job. I used Sipsmith London Dry. Sipsmith began life in 2009 in Hammersmith, just before the gin explosion of recent years. It was the brainchild of two friends who went on to set up London's first traditional copper distillery since 1820.
Their aim was to bring high quality London Dry Gin back to the city where it first earned its name. Every bottle of Sipsmith is hand-crafted in genuinely small batches. How do they describe their London Gin? "A particularly dry gin with a zesty, citrus finish. The quintessential expression of a classic London Dry Gin. Bold, complex and aromatic – smooth enough for a Martini, yet rich and balanced, perfect for a G&T." And in my book, absolutely perfect for a drizzle cake too!
The London Dry is a proper classic, but they also have a Lemon Drizzle gin which layers up sweet, sun-dried lemon peels, lemon verbena for aromatic sweetness and vapour infused fresh hand peeled lemon for sharp bite and floral notes to dial up the spritz. Sounds like the perfect accompaniment to a slice of this cake!
The recipe
Gin, Rosemary & Lemon Drizzle Cake
A gin-soaked spin on the classic Lemon Drizzle Cake, this is the perfect bake for Mother's Day or just because you fancy it!
Ingredients
125

g

butter

softened

125

g

golden caster sugar

2

large

eggs

beaten

1

lemon

zest and juice

125

g

plain flour

2

tsp

baking powder

2

tbsp

milk

room temperature
For the drizzle
50

ml

gin

175

g

golden caster sugar

1

tsp

dried rosemary

The juice from the lemon above
Instructions
Pre-heat the oven to 180C/160C fan/gas 4. Grease and line a loaf cake tin.

Put the butter and sugar in a bowl and mix until light and fluffy - a hand mixer will make light work of this. Gradually add in the beaten egg, then stir in the lemon zest.

Sift in the flour and baking powder and mix until combined. Finally add the milk and mix until smooth. Turn out into the lined tin and bake in the oven for 35 mins. Poke in the centre with a cocktail stick to check if it's cooked - if the stick comes out clean it's done. If not give it five more minutes and check again.

To make the drizzle combine the gin, sugar, dried rosemary and lemon juice in a bowl and mix until combined.

Take the cake out of the tin but leave it in the greaseproof paper. Sit it on a cooking rack with a dish underneath it. Poke holes all over the surface of the cake, then spoon the gin drizzle all over the top, gradually letting it soak into the holes and down the sides. Leave the whole thing to cool and the drizzle will form into a pleasing crust.

Once cooled, transfer onto a cake plate, slice and serve with a generous Gin & Tonic - cheers!
More gin-soaked recipes
I'm entering this recipe into Emily over at A Mummy Too's #RecipeoftheWeek linky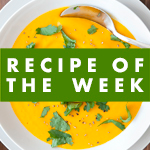 Disclosure: Thanks to Sipsmith for gifting me the gin for this recipe!
Pin this recipe to make later