An easy weekend bake that uses up fruit that's past its best, these soft banana and nectarine muffins with a cinnamon sugar crust are great with coffee or as a sweet treat for children's lunch boxes.
Fruit that's over ripe and squishy is perfect for baking as it lends a delicious damp quality to the sponge. I have to be quick these days as my family's appetite for smoothie making means that fruit doesn't tend to hang around for long.
But for once there were some blackening bananas going spare, and the last of my roasted nectarines loitering in the fridge.  I'd bought the nectarines in a punnet from the supermarket and had been disappointed with their flavour. Roasting them halved with a little brown sugar, cinnamon and a splash of water changed all of that. They became soft and sweet, paddling in a pink syrup that was incredible drizzled over snow white Greek Yogurt for breakfast.
You don't need to roast your nectarines before using them in this recipe though, just make sure they're very, very ripe.
Banana, nectarine and cinnamon muffins
Makes 18
250g self raising flour
1 tsp baking powder
half tsp bicarb soda
pinch salt
115g soft brown sugar
2 medium eggs
1 tsp cinnamon extract
75g butter, melted
2 ripe bananas, mashed
2 very ripe nectarines, chopped
Cinnamon sugar for sprinkling
Heat oven to 190C, 170C fan, gas 5 and line a couple of muffin trays with cases
Sift the flour, baking powder, bicarb soda, and salt into a bowl.  Add the sugar and mix well.
In a second bowl beat together the eggs, cinnamon extract and butter with a fork. Add the bananas and nectarines to the egg mixture and stir.
Make a well in the dry mixture and add the egg mixture. Mix together roughly with a fork until well combined but not smooth.
Fill your muffin cases with batter, scatter each with a little cinnamon sugar and then bake in the oven for 20 mins.
Check they're cooked by inserting a cocktail stick. If it comes out clean they're done so remove from oven and leave to cool for 5 minutes in the tin and then 5 minutes on a wire rack. Delicious eaten while still warm or cool completely and keep in a sealed container for a couple of days – or freeze them!
Cook's Tip: Most supermarkets sell flavoured sugar these days, I got mine from Sainsbury's TTD range, but I know Waitrose also sell Cinnamon Sugar. Or you could easily make some by dunking a couple of cinnamon sticks into a jar of brown sugar and keeping it tightly sealed for a few weeks to let the flavours mingle.
And now to spread the recipe love around blog land…
As the reason I made these muffins was to use up fruit that was in danger of entering the compost heap, I'm putting them into the mix for Credit Crunch Munch over on Maison Cupcake on behalf of Fuss Free Flavours and Fab Food 4 All
I'm hooking this recipe up with Ren's Simple and in Season, hosted this month by Nazima at Franglais Kitchen. Check out her post that lets you know what seasonal goodies we'll be tucking into this month.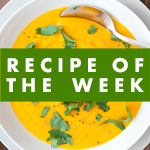 I'm also entering it into Recipe Of The Week over on Emily's blog A Mummy Too…
I'm also adding my muffins to Bake of The Week hosted by Casa Costello.
And finally I'll join the party for September's Four Season's Food hosted by Eat Your Veg and Delicieux with a fruity theme.