A hearty vegetarian family supper using Quorn mince and borlotti beans to pack the protein in, and a whole bunch of lovely vegetables blitzed into the sauce.
My boys love vegetables, but if i'm making a sauce for pasta they prefer it smooth. The texture of food can be a touchy subject – so if i'm making a tomato-based sauce i'll blitz it in the blender then add the things they're less likely to moan about afterwards. In this case the sweetcorn and borlotti beans were allowed to be visible 😉
Do you have similar battles with your kids? My main battle with Sam at the moment is meat. Apart from sausages he's pretty much refusing to eat anything else. It's driving me BATS.
So I particularly loved making this veggie lasagne as it's something that the whole family will eat, so i'm not faffing about making both meat and veggie versions of the same dinner.
It was greeted with smiles and a willingness to get stuck in and scoff it down. It's a proper one pot meal, so no need to prepare anything else on the side. The recipe makes loads, so i've frozen the spare portions for Matthew's work lunches. Love a bit of batch cooking!
Veggie Packed Lasagne
Serves 6-8
Prep time: 15 mins
Cooking time: 1 hour
Ingredients
For the veggie filling
1 tbsp vegetable oil
1 medium onion, peeled and very finely chopped
1 carrot, grated
2 sticks celery, chopped
2 garlic cloves, crushed
1 tsp oregano
1 vegetable stock cube/gel pot
150ml red wine
1 lemon, zest only
800g chopped tomatoes
350g soya mince
1 tin sweetcorn, drained
1 tin borlotti beans, rinsed and drained
For the cheese sauce
50g butter (garlic butter works brilliantly)
50g plain flour
500ml milk
150g cheddar cheese, grated (or cheese of your choice)

To assemble
12 lasagne sheets
50g breadcrumbs – panko for a nice crisp finish
85g grated cheddar cheese, grated (or cheese of your choice)
a little oil
Method
1. For the veggie filling: heat the oil in a large lidded pan and then gently cook the onion, carrot and celery for a few minutes until it starts to soften. Add the garlic and cook for a further minute before adding the oregano, vegetable stock and red wine. Turn up the heat and allow to bubble for a few more minutes before adding the lemon zest and chopped tomatoes. Turn down to a simmer and cook for 10 minutes.
2. Remove from heat and allow to cool a little and then blitz with a blender. Add the soya mince, sweetcorn and borlotti beans and set aside.
3. For the cheese sauce: melt the butter in a saucepan then add the flour and stir rapidly for a minute to cook off the paste. Gradually add the milk, whisking all the time until the sauce thickens. Remove from the heat and stir in the cheese until melted.
4. In a large lasagne dish pour out half of the veggie filling and smooth out into an even layer. Then place enough sheets of lasagne pasta to completely cover. Then pour over half of the cheese sauce. Repeat with a second layer of everything.
5. For the crumb topping: combine the breadcrumbs, cheese and a little oil in a bowl and then scatter over the top of the lasagne. Pre-heat the oven to 200C/180C fan/gas 6 and then bake the lasagne for 30-40 mins until golden and bubbling.
Tips
If you have a Vitamix Blender or similarly powerful blender, you can whizz the cheese sauce up in that far quicker and hands free!
Try thinly slicing a sweet potato and layering over the veggie filling before you add the lasagne sheets
Cover with cling film before the final bake and either store in the fridge for 2-3 days or in the freezer for future use. You can also free it into portions once cooked for speedy suppers.
Want some more Veggie Lasagne Inspiration… here's a round-up from blogland…
Jac's Veggie Lasagne over on top vegetarian blog Tinned Tomatoes
Dannii's Roasted Vegetable Lasagne on the inspirational blog Hungry Healthy Happy
And Grilled Veggie Lasagne with Wild Garlic Pesto on the very inviting Elizabeth's Kitchen Diaries
 As there are so many lovely veggies in this recipe, I'm entering it into this month's round of Extra Veg, an event dreamed up by Michelle Utterly Scrummy and Helen Fuss Free Flavours, hosted in September by Elizabeth's Kitchen Diary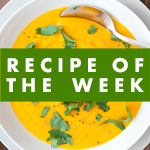 I'll also hook up with Emily's Recipe of the Week event to share the inspiration on her blog A Mummy Too
And finally it's stopping by Pasta Please from Tinned Tomatoes and Eat Your Greens – both events hooking up together this month on Allotment 2 Kitchen