The perfect party canapé, these tasty little goats cheese toasts are topped with roasted hazelnuts and drizzled with lashings of chilli honey.
I made them for a friend's leaving party and they went down well with the crowd and were especially great with a chilled glass of wine.
They really are quick to put together, and look and taste impressive.  As well as serving up as part of a canapé feast, these mini bites would go equally well with a bowl of soup for a smart lunch or starter.
You can make the little toasts in advance, storing them in greaseproof paper in a sealed container, and then top them just before you need them. The beauty is you can customise them with whatever ingredients you have to hand. Any soft cheese will work well and would also be delicious with slices of fresh fig or roasted peppers. Experiment with the flavours you love!
Goats Cheese Toasts with Roast Hazelnuts and Chilli Honey
Makes approx 18
Prep time: 10 mins
Cook time: 20 mins
Ingredients
100g hazelnuts, skinless
gran luchito chilli infused oil
1 tsp sea salt flakes
1 tbsp brown sugar
3 thyme sprigs, leaves picked
3 mini wholemeal baguette rolls
olive oil
soft goats cheese
gran luchito chilli honey
Method
1. Pre-heat the oven to 200C/180C/gas 6. Toss the hazelnuts in a bowl with the Gran Luchito chilli oil, sea salt, sugar and thyme then turn out onto a baking sheet and roast for 5-10 minutes. Allow to cool and then roughly chop.
2. Cut the baguette into 2cm slices and brush with olive oil. Bake in the oven for 5-10 mins until crisp and golden. Allow to cool.
3. Spread each toast with creamy goats cheese, a sprinkling of toasted nuts and drizzle with a little gran luchito honey. Arrange on a platter and serve.
I came across the Gran Luchito range of products last year, and have been thoroughly converted to the smoked chilli flavour. The paste is a constant in my store cupboard, as is the honey used in this recipe. I've not let myself get the mayonnaise again as it's detrimental to my healthy eating!
I had a few of the roasted hazelnuts left over and they were utterly delicious with their salty, sugary, herby crumbs scattered over salads for a bit of tasty crunch.
What are your favourite quick party canapés? I've asked my blogging friends for a few of their ideas…
White wine mushroom bruschetta with halloumi from Amuse Your Bouche
Balsamic Tomato & Pesto Canapés from Jac Meldrum for Great British Chefs
Baked Okra with Coconut from the Botanical Baker
Simple & Delicious Smoked Salmon Canapés from Fuss Free Flavours
Cheese and Mustard Pinwheels from Blue Kitchen Bakes
Michelle is literally about to have her fourth child and still has time to write blog posts – amazing. Check out her Mini Pizza Tartlets
Perfect Palmiers with Pistounade over on Cook Sister
Asian-style Butternut Squash cubes from Hungry Healthy Happy
Read Nazima's post and get a whole lot of canapé ideas from Franglais Kitchen
And let's finish with Sarah's Plum and Almond Galettes for a spot of something sweet on Maison Cupcake
Just bookmark this post in time for your next party and the food will totally rock!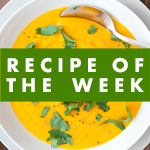 I'm entering this recipe into Recipe Of The Week over on Emily's lovely blog A Mummy Too…