These bite size spaghetti omelettes are perfect for serving up at Christmas parties with a little dip on the side for dunking, or even for a children's tea. They're also a great way of using up leftover pasta.
I've flavoured mine with chopped sundried tomatoes, but you can add whatever you've got to hand, ham, olives, different cheeses etc. You could stir a little pesto through the spaghetti after you've drained it to add an extra layer of flavour.
I've used ingredients from the Parioli range to create a festive family recipe. Parioli are a collection of essential Italian groceries, produced in Italy and available exclusively in Tesco stores.
For this dish I used the spaghetti, peeled plum tomatoes, Italian sundried tomatoes, olive oil and balsamic vinegar.
I was impressed with the lovely packaging and overall quality of the ingredients. I find using authentic Italian tomatoes makes such a difference when it comes to the flavour in your recipe. A simple tomato sauce can be a thing of beauty if you get the ingredients right.
I was especially keen on the fruity olive oil and think it would make a lovely gift for any foodie friends this Christmas – the bottle is really attractive and once you're finished you could re-fill it with oil or use it for home made gifting.
This is one of those recipes that tastes delicious whether you serve it fresh from the oven, or chilled from the fridge.
Mini baked spaghetti omelettes with tomato dip
Makes: 12
Prep time: 10 mins
Cooking time: 25 mins
INGREDIENTS
For the baked spaghetti omelettes
60g spaghetti
olive oil
5 eggs
200-250ml milk
50g sundried tomatoes, chopped
25g parmesan cheese, finely grated
For the saucy dip
1 x 400g tin plum tomatoes
2 tbsp olive oil
1 tbsp balsamic vinegar
half a lemon, zest only
METHOD
1. For the baked spaghetti omelettes: Line a 12 hole muffin tin with paper or silicone cases, or use a silocone tray and pre-heat the oven to 200C/180C fan/gas 6.
2. Bring a pan of salted water to the boil and then cook the spaghetti according to packet instructions until al dente. Drain and then stir through a glug of olive oil to keep it from sticking.
3. Lightly beat the eggs in a measuring jug, then add milk until you have 500ml of liquid, then season with salt and pepper.
4. Carefully coil a little spaghetti into each case, about 6 strands per case, scatter with a few of the chopped sundried tomatoes then pour over the egg mixture. Finish with a scattering of parmesan cheese.
5. Bake for 20-25 minutes until golden and make the sauce while they're cooking.
6. For the saucy dip: Tip the tomatoes into a saucepan, swilling out the tin with a bit of water to rinse out the juices. Add the olive oil, balsamic vinegar and lemon zest, then allow to bubble on a medium heat for 10-15 minutes, breaking up the tomatoes with a wooden spoon.
7. Once the sauce has reduced down a little, taste to check the seasoning and add salt and pepper, and if it's too sharp a little sugar to balance the flavours.
8. Pour the sauce into a bowl and place on a board with the baked omelettes and serve to your party guests. If you've cooked them in paper cases, leave them in. Turn them out of the silicone. Delicious served warm or cold.
Tip: Make ahead and pop in the fridge or freezer until you need them, then simply defrost/reheat to serve.
Hop on over to the ParioliCucina Facebook page and enter their prize draw to win a hamper of Parioli goodies which is running through December!
Disclosure: I have been paid to develop this recipe using the Parioli ingredients kindly sent to me on behalf of Tesco.
I'm entering this recipe into this month's Pasta Please, an event dreamed up by Tinned Tomatoes and this month hosted by Elizabeth's Kitchen Diary. The recipe has to be ready in 30 minutes, which this one does if you cook the sauce and the baked omelettes at the same time!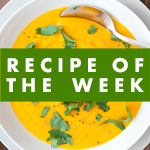 I'm also going to put this recipe in for #recipeoftheweek over on A Mummy Too, a fabulous place to grab some inspiration for some kitchen activity.